541 renters viewed
 this listing. Apply before someone else does.
---
Entire place in Manhattan, NY
Building requirements
There are 3 requirements to apply for this rental:
Annual income over 36x the rent
Less than 1 eviction judgements
These requirements and expectations are set and updated by the owner or the property manager.
---
Description
What are you looking for in a tenant?
We are looking to reassign our lease for the last three months of our original lease agreement with the option to sign a new lease in October.
What do you love about this place?
We are located in a modern, quiet area of Long Island City. There is a waterfront park directly behind the building that hosts the famous Pepsi Cola sign, kids playgrounds, and seating/picnic areas. There is a dog park one block away with multiple restaurants and bars along Center Blvd. The 700 sq ft apartment has views of the East River (great natural lighting), the Queensborough bridge, and the Manhattan skyline (including the Empire State and Chrysler buildings). The unit has an open kitchen with an island and three spacious closets. For an additional fee you can use the amenities in the building across the street such as the gym, tennis courts, children's play area, and deck with grills. There is a complementary shuttle bus that operates daily from 6am-7pm, which stops directly in front of the building to take you to the 7 train. The ferry behind the building is easily accessible and can take you to Manhattan in 8 minutes and to Roosevelt Island in 7 minutes. There is a Trader Joe's 15 minutes away walking, a marketplace 5 minutes away walking, and an additional bonus is the 24/7 deli right across the street. Additionally, the doormen are kind, attentive and active in the building 24/7. Any maintenance requests are fulfilled within 2-3 days. It is a very pet friendly apartment and we would have loved to stay if we didn't have to move to Boston for work.
What isn't so great about this place?
It is a 15 minute walk to the E and if you miss the shuttle that comes every 15 minutes then it is a 12 minute walk to the 7. There is poor cell reception for AT&T, but it's manageable.
---
---
Questions
No questions have been asked yet, be the first to ask!
---
Lister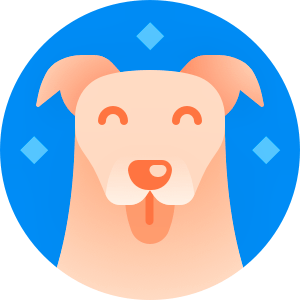 Always use Apartment App to communicate and make payments · Our Listing Guarantee protects you from scams and from losing money on our rentals. Learn more
---
Location
Neighborhood
Manhattan, NY
---
Learn about this neighborhood
See your commuting and transit options
$3,668/mo
---
Latest move out
October 31st, 2023
This listing has been verified
We extra double-checked to make sure that this address is legitimate