Self-checkout, but for apartments
No more emails or phone tag. Let yourself into nearby rentals and apply instantly.
Show me the rentals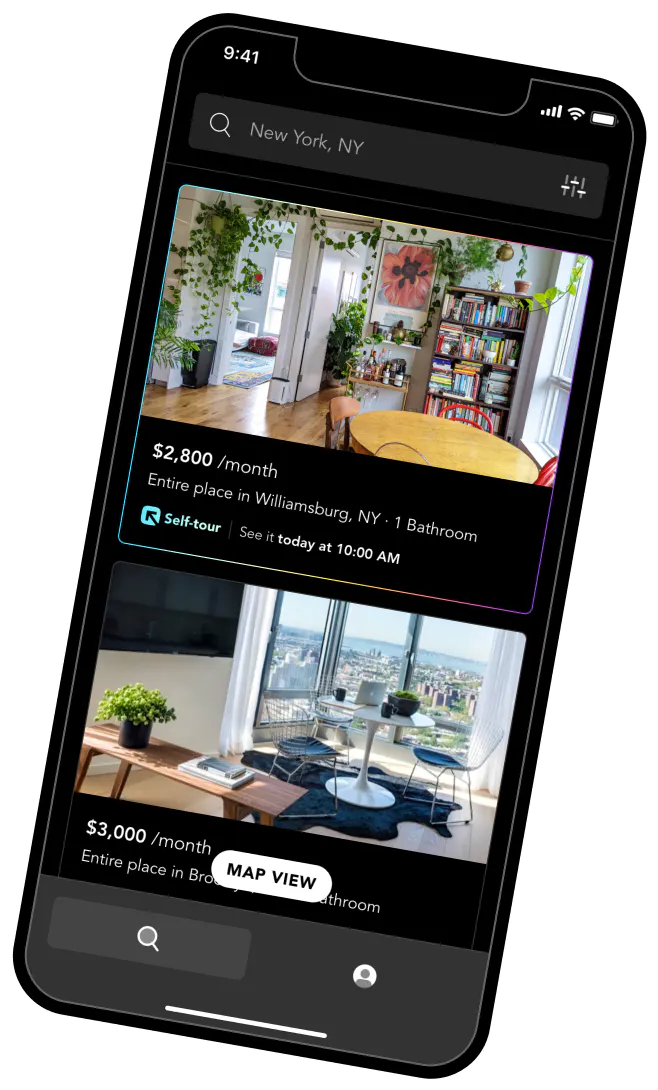 Let yourself in to view
Open the door and show yourself around on your own timeline.
Apply instantly to the perfect place
Submit your application in one click when you meet rental requirements.
Let yourself in
Book a viewing for the next hour, not the next week. Grab the keys from one of our smart locks, take a private tour, and start to feel at home even before it is your home.
Apply instantly
No more waiting on pins and needles. Find out right away if you meet the landlord's requirements and submit an application with one click.
How to rent with Apartment App
1
Find a rental
Browse and filter our growing market of unique listings.
2
View it in-person
Make sure the place meets all your needs before moving in.
3
Apply online
Just add your income, credit details, and background.
4
Sign a lease
Sign digitally and wait for the lister to countersign.
Order housing from your phone
Our listings are carefully filtered to make sure you'll be able to find a place, apply, and sign a lease without meeting a million strangers.
Avoid fees, save money
Apartment App rentals are posted by tenants leaving early or individual landlords so there are never any broker fees or inexplicable rent markups.
Stay flexible for as long as you need
Our lives sometimes change quickly, which can be very stressful. Find a lease for any length of time so you can live where you want, when you want.
Get what you want faster
Renting with Apartment App means doing everything on your timeline. Find and sign a lease for the perfect place in a single afternoon.
Our Listing Guarantee protects all renters against scams, falsely advertised listings, and flaky listers. We can only help if you put your deposit down on using Apartment App, however.